Welcome to More Than Motion™
for people living with Parkinson's
Welcome to More Than Motion™
Welcome to Parkinson's More Than Motion™, a community dedicated to portraying the full realities of living with Parkinson's disease (PD). If you or someone you love lives with PD, you probably already know it's most recognizable symptoms -- tremors, stiffness, or slowness, which can affect movement. What you may not realize is that PD affects more than motion. Other symptoms of PD can include sleep disturbance, fatigue or trouble with memory. Join the More Than Motion™ conversation and get a glimpse at real lives of people with PD to find out how they cope day to day, and how they aim to keep active and involved with life despite the challenges that Parkinson's disease can present. We hope these stories inspire you to share your story, learn from others and get involved in the PD community.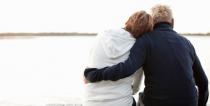 PD adds an extra challenge to romantic relationships, but it can also bring extra rewards.
Read More ›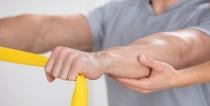 An expert explains why patients should get moving.
Read More ›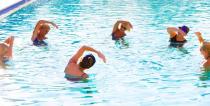 From cycling and swimming to boxing and dancing, these forms of exercise can improve PD symptoms and help improve your life.
Read More ›
Patient Journeys

Marcus Cranston, a globe-trotting physician with PD, told us how he makes the most of travel.
-Marcus Cranson

For years, Dr. Karen Jaffe kept her diagnosis a secret. Today, she delivers a knockout approach to Parkinson's.
-Dr. Karen Jaffe

Parkinson's wasn't part of Soania Mathur's parenting plan, but talking to her kids about her diagnosis helped make her a stronger mom.
-Soania Mathur

Despite PD, novelist Martin Cruz Smith carries on with vigor and light, producing best-selling books.
-Martin Cruz Smith

Simply owning a dog is linked to better health. For Renée Le Verrier, diagnosed with PD 11 years ago, the impact was miraculous.
-Renée Le Verrier