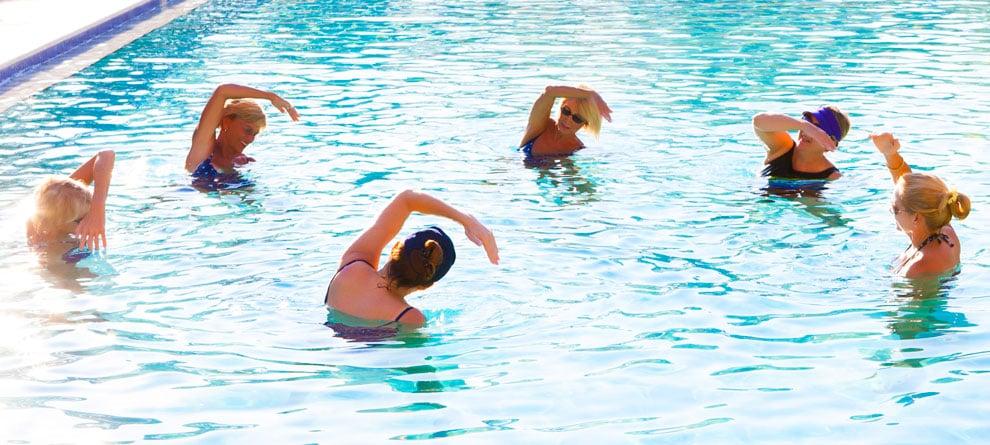 The Best Workouts for PD Patients
"An apple a day" may keep the doctor away, but for people living with Parkinson's disease, it's physical activity, which is just one of the major tools that can help benefit their health. 
"When you get a Parkinson's diagnosis, you should think of exercise the same way as you think about brushing your teeth," says Merrill Landers, professor of physical therapy at the University of Nevada, Las Vegas. "You don't just brush once per week (I hope!)—it's part of your daily routine. Similarly, after a Parkinson's diagnosis, you should be exercising every single day." Landers also suggests getting regular checkups every six months or so with a physical therapist who specializes in Parkinson's.
Studies have shown that physical activity can help slow the progression of Parkinson's and stave off some of the symptoms and complications of the disease, such as pain, muscle tension and issues with balance. Research also shows that any physical exercise in general is better than a sedentary lifestyle. Here are just a few that might be particularly beneficial.
Dancing. Dance can be a great exercise for people with Parkinson's, particularly for balance, Landers says: "Dancing really challenges your balance, since you're moving on your feet continuously and it's working those same systems in the brain that balancing does." Not only can it improve balance and enhance muscle strength and flexibility, but it can even improve heart health if practiced as an aerobic exercise. Dance can also be done at home, in a class, alone, or with a partner, making it a wonderfully flexible option for all ages and stages of Parkinson's—but patients should consult with their doctor first about how to exercise safely and what types of exercise are right for them. 
Best of all? Even patients with advanced symptoms, such as the inability to walk and stand, can try chair dancing, a type of seated choreography usually done in a group and guided by an instructor. One organization, Dance for PD, provides specialized classes for people with Parkinson's that incorporate modern dance, ballet, tap, and more. 
Boxing. Patients don't need Rocky-Balboa-style training to reap the benefits of boxing, says Landers. One 2011 study found that people with Parkinson's who participated in 90-minute, no-contact boxing sessions showed improvements in areas like balance, gait, and quality of life after training for just 12 weeks. Patients in the study continued to improve after 24 and 36 weeks of boxing sessions. The takeaway? Box early and box often, but after checking with your doctor. National organizations like Rock Steady Boxing help connect people with Parkinson's with specially-tailored classes and coaches.
Swimming. "Swimming helps with muscular strength, and can be great as an aerobic exercise," says Landers. "People with Parkinson's need at least 150 minutes of aerobic exercise every week in order to reap any neuroprotective benefits. Swimming also has the added benefit of boosting confidence, since the water's buoyancy also offsets the likelihood and risk of falls." People interested in using swimming or aquatic therapy to mitigate their symptoms should reach out to local physical therapists or YMCA centers to get more information on specialized classes. 
Share:

|

|