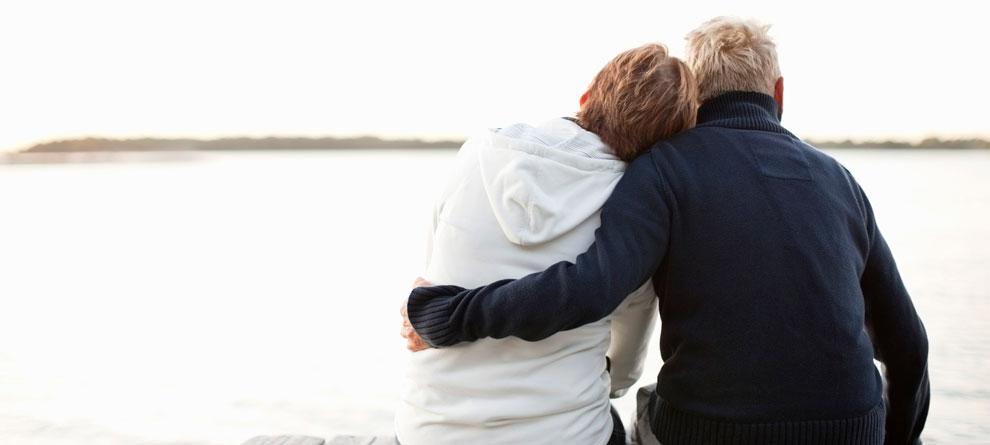 Q+A: Love and Parkinsons
A Parkinson's diagnosis is bound to change the nature of a romantic relationship. What once seemed simple, say going out to dinner, can become more complex as the condition progresses. And adding a caregiving component to a relationship can require additional adjustments. "If someone is in a committed relationship, we also need to support them in recognizing their needs as a unit through the Parkinson's journey," says Jessica Shurer, MSW, LCSW, clinical social worker and center coordinator of the Parkinson's Foundation Center of Excellence at the University of North Carolina at Chapel Hill. Here, Shurer shares her thoughts.
Q. What is the main hurdle that people in a romantic relationship face when it comes to Parkinson's?
A. Parkinson's can impact how couples communicate. There can be physical communication difficulties, say if someone's speech is impacted by the disease or they feel slower to jump into a conversation. Additionally, practicing candid dialogue around the disease experience and care needs can be uncomfortable or emotional.
Q. What happens when loved ones take on a caregiving role in addition to their role as a partner?
A. Relationships, communication, and connection naturally morph over time for couples, regardless of Parkinson's. Still, role switches are an additional challenge. Becoming a care partner is an adjustment for lifestyle, sense of self, and relationship dynamics. Care partners also commonly express guilt over feeling like they are not doing enough, or not being as patient as they'd like to be, or for wanting a break from the role sometimes.
Q. How does intimacy change for these couples, and what should people keep in mind?
A. I've been surprised at how open people tend to be when I bring up the concept of intimacy. Many of us seem to underestimate the role that intimacy plays in how couples connect and how that intimacy can be disrupted or lost through Parkinson's or even just naturally over time. I don't even just mean sexually, sometimes it's just about holding hands, going on a date, looking lovingly at your partner, or cuddling. Connection looks different for each couple. It can mean having a conversation instead of watching television over dinner, sharing honestly about your experiences or wishes, surprising your partner with a gift, or holding hands as you take a walk down the street. No matter what, couples can be purposeful about checking in with their partner about how they are coping and how they can support one another, and about setting mutual goals for remaining close.
Q. What do you remind couples who are facing Parkinson's together?
A. I try to remind people that they are doing the best they can, both individually and as a couple, and that they are not alone in this. It's important to validate and normalize the challenges that are faced and the emotions that arise, but also not lose sight of the strengths, skills, support, and learning that can come out of living with Parkinson's.
Q. As Parkinson's progresses, how can couples make time to keep the foundation of their relationship going strong?
A. It's important to be intentional about finding times to connect with your partner as well as times when Parkinson's isn't a primary focus. Couples sometimes need to remind themselves of what brought them together in the first place, whether they've been together for 6 months or 60 years. The foundation of their relationship is much bigger than Parkinson's and gives them resilience to face hard situations together.
Share:

|

|