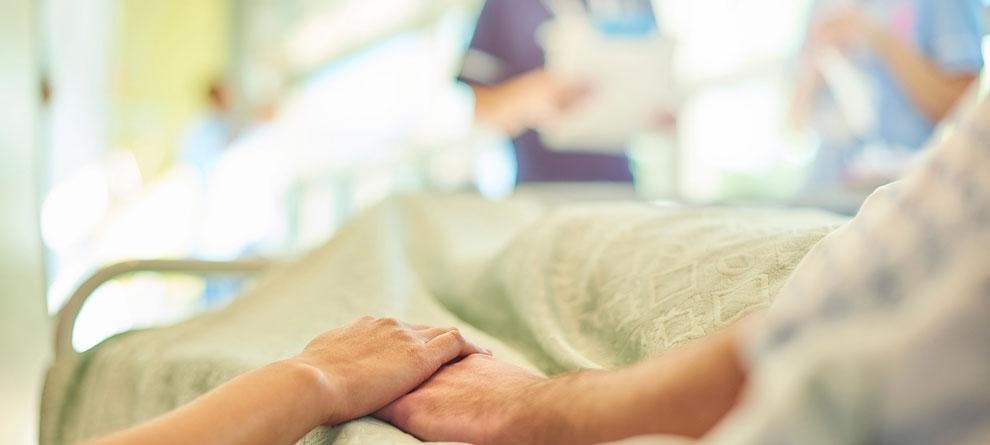 Tips for Caregivers: How to Prepare for an ER Visit
When you're caring for someone with a chronic health condition, an emergency can arise at any time. No one wants to think about needing the ER, but being prepared can save time and relieve stress in the event of an emergency. Here's what you can do now to be ready for an ER visit—just in case.
Make a cheat sheet (or save a note on your phone)
When you arrive at the emergency room, a triage nurse will want to know a flurry of details: When did the patient last eat? Has he or she had a seizure recently, and if so, how long did it last? What's his or her diagnosis? And more. Having a written list of answers for common questions is a good way to make sure you keep your cool and give information as quickly as possible. Use your judgment to try to predict what information could be useful. A cheat sheet might include copies of doctors' notes, a schedule of when the patient eats or uses the bathroom, medications taken, and any other details relevant to the person's care. This is also a good place to store any health insurance information that might be asked for at the ER.
Keep a list of medicines
In an emergency, chances are you'll be stressed, so you may not remember the name of every medication your loved one takes, or the dosages and times taken.  The attending doctor may also need information on how long the patient has been taking medication, and who the prescribing doctor was.  If you can, keep an up to date list on a piece of paper in your wallet or on your phone so that you always have it handy.  Note current medications, dosages, prescriber, and even the pharmacy number. If the hospital providers have questions you can't answer, they may be able to call your pharmacist or physician for more info.
Charge your phone
Anyone who works in an emergency room will tell you that long wait times are often part of the process. As you sit in the lobby or wait for a doctor's updates, your phone could be an invaluable tool.  In the ER you might need to call family members, have to look up contact information (phone or fax numbers) of local doctors, or simply use it as a distraction while you sit.  Make sure your phone is charged, and keep a spare charger in your purse or hospital bag.
Keep an emergency bag handy
In the event of an emergency or a stay at the hospital, having necessities ready to go can be useful.  Keep your bag at home or in the car. Given long wait times and crowded waiting rooms, the bag you take with you to the ER might include a toothbrush, reading material, cozy socks or slippers, and snacks such as granola bars.  A change of clothing (for both parties) can be helpful too.
Share:

|

|