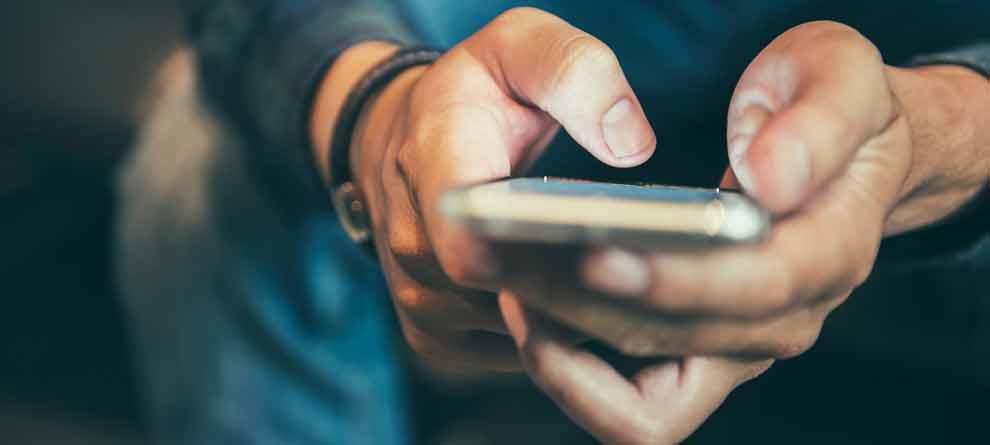 There's an App for That
From medication reminders and symptom trackers to gait improvement and speech therapy, helpful apps abound for those living with Parkinson's disease, their families, and their caregivers. Explore the Android and Apple app stores online for the latest offerings and check out the highlights below.
PD Coach. Meet April. This digital health coach, named for Parkinson's Awareness Month, is part of UCB's new PD Coach app, which was released in November 2018. PD Coach is built on an artificial intelligence platform and can engage with patients via text and audio. April's goal is to build relationships with patients in order to learn the specific challenges they face and then help them find tailored solutions. It can also remind users when it's time to administer medication and provide educational materials and information about support groups and events. Ultimately, April provides patients with 24/7 support for managing and maintaining their health. The free app is available now for Android and iOS.
Beats Medical. If you're worried about freezing—the sudden, but temporary, inability to move—even on short walks, this simple and easy-to-use app may help you improve your gait. By providing an external cue—a metronome sound—Beats Medical overrides dysfunction in the brain to help you walk normally. It also provides speech and language therapy, hand therapy, and medication reminders. The app is available for free on Android and iOS devices.
DAF Pro. Using delayed auditory feedback (DAF), DAF Pro helps people with Parkinson's disease better communicate with others. DAF is a speech therapy technique, also used by stutterers, that enables the user to hear their speech in an altered manner so that they speak slower and more clearly. Research has shown that DAF will benefit about one-third of people who have PD or who stammer. Requiring just a smartphone and headphones or Bluetooth headset, this app eliminates the need for cumbersome, expensive equipment and costs $1.99. It's available for iOS or Android.
Parkinson's Home Exercises. With this video app, you can work on improving your balance, flexibility, walking, posture, and more. The application contains videos for more than 50 home exercises and includes a metronome with vibrations. Parkinson's Home Exercises also provides movement advice and a metronome feature. The app costs $4.99 for iOS and $3.99 for Android.
Share:

|

|