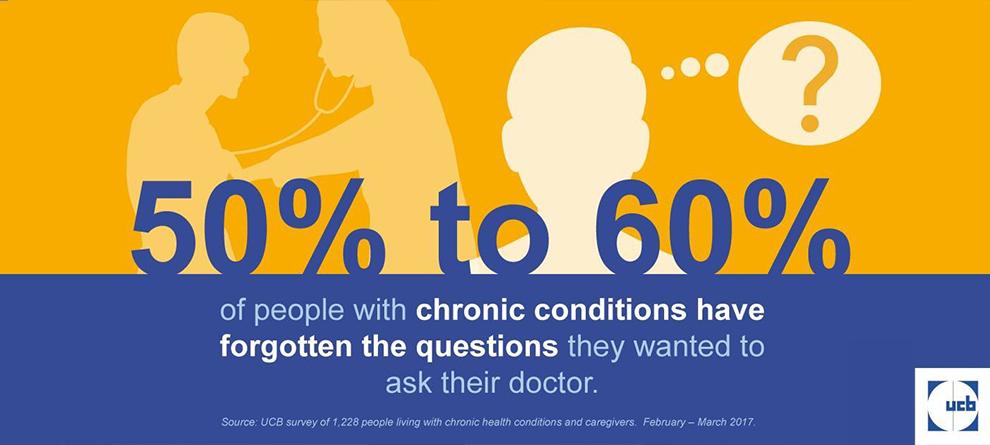 Are you getting the most out of your doctor visits?
If you're living with a chronic condition, you know how important it is to have a strong partnership with your doctor or care provider. This includes having open and honest conversations and speaking up when you need clarification – both of which can be challenging. 
This issue was explored in our recent survey of people living with chronic conditions and people who help care for them that many of you completed. One question we asked was what are some of the reasons people find communicating with their doctors or care providers challenging. We learned that 50 to 60 percent of people living with a chronic condition forget certain questions they wanted to ask their doctor once they are in the office or have difficulty explaining to doctors how their condition affects them.
Check back for a series of helpful videos by the National Institutes of Health that offer tips on how to make the most out of your visits to the doctor.
Share:

|

|